Who are we?
The Bottle is a fun new eatery, deli and wine bar set back off the beaten track in central Newquay, offering a twist on the traditional.
Inspired by visits to France, Rob and Toyah have recreated a haven that reflects the informal and friendly style of French wine bars. Our menu offers a sociable way of dining in an unsociable time with cheese boards, charcuterie boards and various sharing boards on offer. Menu highlights include traditional French tartines, savoury tart, baked camembert, deli snacks, seasonal specials and home-made desserts. Vegans are also not forgotten with our speciality vegan cheeseboard.
Our cheese boards feature a mix of artisanal cheeses from small British producers together with European specialties such as comte and manchego. Our meat selection is equally varied. From a British made Nduja to a French wild boar saucisson we like to ensure our boards showcase the best charcuterie there is to offer.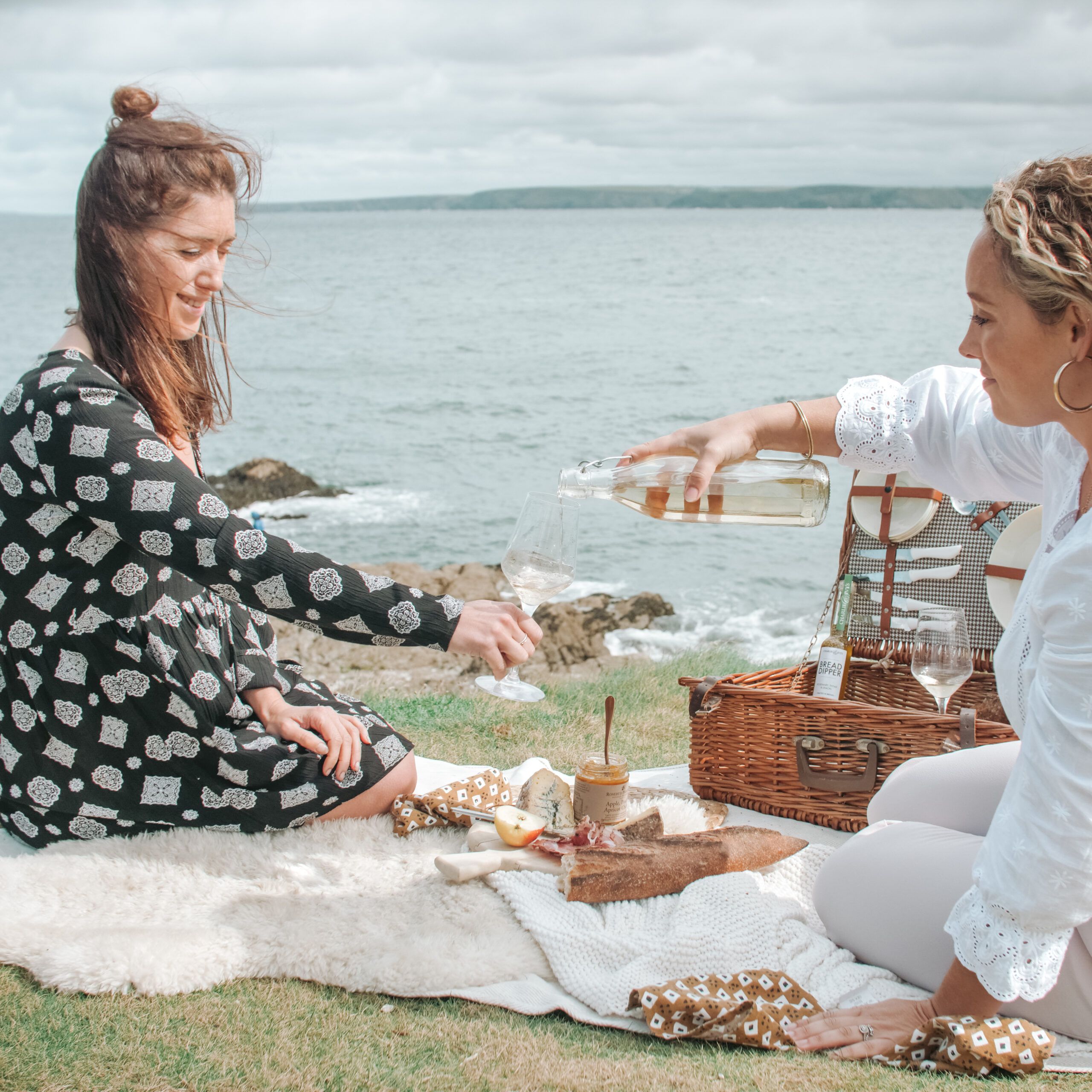 Bottle
The
All items available on the cheese and meat boards are available from our deli counter and deli shop where you can also pick up all the things you need to enjoy a cheeseboard at home.
Wine is our passion so as well as offering a large variety of wines in-house to drink you can also buy an extra bottle to take away from our off-licence. We offer a carefully selected but varied list of wine from a biodynamic orange wine, to a simple rich Bordeaux all the way through to a sparkling cabernet franc; there is something for everyone no matter how adventurous you want to be.
The Bottle also offers a refillable wine service, which was the idea that lead to The Bottle's creation. With a selection of whites, reds and roses to buy in anything from 500ml to a litre, The Bottle offers an eco-friendly way to enjoy some of France's finest wines in a cost effective manner.
By bringing together casual dining, a wine shop and a deli, you can both enjoy our products on a night out with friends or with a loved one at home.
We celebrate amazing food, great wine and most of all, we have fun.
A
p
é
r
i
t
i
f
®
w
i
n
e
&
s
p
i
r
i
t
s
w
p
t
h
e
m
e
®
A
Our Food & Wine Selection